Getting certified in MB-800 could empower you to make the most of Dynamics 365 Business Central, allowing you to optimize your organization's operations. By obtaining this certification, you can gain the expertise needed to configure, implement, and maintain D365BC systems!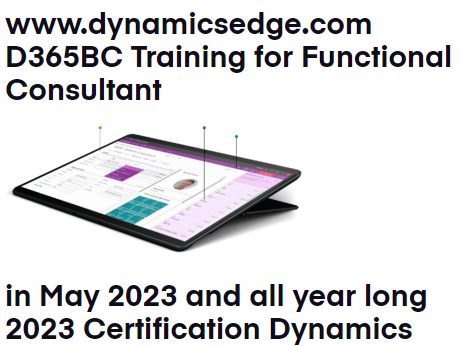 D365BC certification is essential for professionals who want to demonstrate their skills in working with Microsoft's all-in-one business management solution. As a certified Dynamics 365 Bus. Central Functional Consultant, you'll be able to help businesses streamline their processes and improve overall efficiency.
To access your D365BC environment, you'll need to go through the d365bc login process. This typically involves entering your username and password to access your organization's Dynamics 365 BC instance.
One of the advantages of using Dynamics 365 Business Central is its robust API. The d365bc api enables developers to create custom applications, integrations, and automate various tasks, making it a powerful tool for tailoring the platform to your organization's unique needs.
Harnessing the power of data is critical for modern businesses. The d365bc power bi integration allows users to create insightful dashboards and reports based on their Dynamics 365 Bus. Central data. This helps businesses make data-driven decisions and identify trends and patterns in their operations.
Managing your Microsoft D365 BC environment is simplified through the Microsoft d365 bc admin center. This web-based portal allows administrators to configure settings, manage users, and monitor the health of the system, all from a centralized location.
To further enhance the capabilities of Dynamics 365 Business Central, you can explore the Microsoft d365 bc app store. This marketplace offers a wide range of add-ons and extensions, enabling you to extend the functionality of D365BC to meet specific business requirements.
Obtaining the MB-800 certification can really empower you to unlock the full potential of Microsoft Dynamics 365 Business Central. You'll be able to optimize processes, utilize the powerful d365bc api, create data-driven insights through d365bc power bi, and manage your environment using the Microsoft d365 bc admin center. Additionally, you'll have access to a wealth of resources and extensions through the Microsoft d365 bc app store, allowing you to customize and enhance Dynamics 365 BC for your organization's needs.
Don't hesitate to dive into the world of Microsoft Dynamics 365 Bus. Central by pursuing your MB-800 certification – it's a valuable investment for your career and your organization's success!
Industries, Examples, and Benefits
Dynamics 365 Business Central is a versatile and powerful solution that can be customized to suit the needs of various industries. Let's explore some industry-specific examples and the potential benefits of implementing D365BC for your industry!
 Food and Beverage Industry. Imagine you needed to use something like a  "nar chuara with milk benefits" recipe, which may fall under the Food and Beverage industry. By leveraging D365BC in this scenario, businesses in this industry can streamline their supply chain, manage inventory, and optimize recipe management. Integrating this recipe into a website and quote template can enhance customer experience and drive sales. With Dynamics 365 Bus. Central, businesses can ensure consistent recipe quality, track the availability of ingredients, and monitor costs for better decision-making.
Retail Industry: In the Retail industry, personalization is crucial to improving customer experience and increasing loyalty. D365BC can help retailers analyze customer data and preferences to create tailored shopping experiences. For instance, a clothing retailer can use Microsoft Dynamics 365 BC to gather information about customers' preferred styles, sizes, and colors. This data can then be used to send personalized recommendations and promotions to customers, resulting in increased sales and improved customer satisfaction.
Legal Industry. For the Legal industry, D365BC can help law firms better manage their client relationships and cases. Microsoft Business Central enables firms to track billable hours, manage documents, and monitor case progress efficiently. By integrating with other Microsoft solutions like SharePoint, law firms can store and share crucial documents securely. Dynamics 365 Bus. Central can also streamline billing processes, ensuring timely and accurate invoicing for clients.
As you discover Dynamics 365 Business Central and how it offers significant benefits across various industries, you may inquire to Dynamics Edge for more info on how we can help you leverage D365BC for your increased success. For the Food and Beverage industry, D365BC can optimize recipe management and enhance the customer experience. Retailers can use the platform to create personalized shopping experiences, while law firms in the Legal industry can streamline case management and improve client relationships.
By pursuing the MB-800 certification and harnessing the power of Dynamics 365 BC, you can adapt the solution to cater to your industry-specific needs. Utilize the Microsoft d365 bc app store to extend the functionality of Business Central and further customize the platform for your organization. No matter your industry, Dynamics 365 Bus. Central can help you achieve greater efficiency, improved decision-making, and enhanced customer satisfaction.
Have a Question ?
Fill out this short form, one of our Experts will contact you soon.