Unlock the full potential of Dynamics 365 Marketing and take your career to the next level by acquiring the MB-220 certification! Imagine leveraging your existing Dynamics 365 Business Central consulting experience while seamlessly integrating marketing strategies, achieving a holistic business model like never before.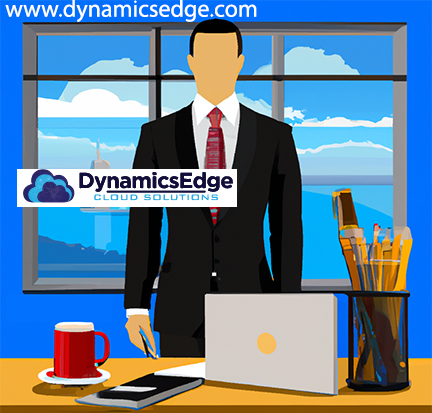 The MB-220 certification, originally known as Microsoft Dynamics 365 for Marketing Functional Consultant Associate, is more than just another line on your resume. This coveted accreditation gives you a detailed, hands-on understanding of Dynamics 365 Marketing functionalities. From automating complex marketing campaigns to generating insightful analytics, MB-220 equips you with the skills you'll need to not just survive, but thrive in today's competitive landscape.
Your existing background in Dynamics 365 Business Central and D365BC consulting makes you an ideal candidate for diving deeper into the Dynamics ecosystem. With the help of dynamics 365 marketing training October 2023 and dynamics 365 marketing consulting options, the sky really is the limit for improved engagements, clientele, profits and successes. You may also be interested in our dynamics 365 business central training and dynamics 365 business central consulting engagements in October 2023 and all year long 2023 Dynamics Edge!
Business Central focuses on finance, operations, and basic customer relationship management. But what about more targeted customer engagement? That's where Dynamics 365 Marketing shines, filling those gaps with robust marketing automation, lead scoring, and customer segmentation. In essence, it supercharges Business Central's capabilities.
What makes MB-220 a perfect addition to your skillset? Let's talk about real-world applications. D365 MKTG training with Dynamics Edge can help you learn the advanced tools and features that can guide your recommendations, turning your consultations into conversions. Or maybe you're into D365 MKTG consulting; the certified expertise adds credibility and nuanced strategy to your services, which sets you apart from other consultants.
Now, if you think Dynamics 365 Marketing is just about emails and landing pages, think again. Microsoft Dynamics 365 Customer Insights (Journeys) Functional Consultant Associate is the renamed cert. that is the new name for the MB-220 certification! It dives deeper into customer behavior, enabling you to personalize customer experiences further and integrate these insights into your overall marketing strategy.
Many individuals can benefit from d365 marketing training with Dynamics Edge or d365 marketing consulting to bolster profits, successes and careers, MB-220 training by Dynamics Edge helping you on your way to certification! Some have found that this certification not only enhances their marketing capabilities but also opens doors to managerial positions. Organizations value employees who not only understand the technicalities of a system but can also leverage it for business success.
So, why should you invest your time and resources in MB-220? First, the knowledge gain is immense. You'll be better positioned to offer innovative solutions in your organization or consulting work. Second, it propels your career upwards. Certified professionals often enjoy higher salaries and more job opportunities. And third, it aligns perfectly with your existing expertise, making the learning curve easier to climb.
Investing in the MB-220 certification is like adding a turbocharger to your career engine. The depth of knowledge and the breadth of skills you'll acquire will make you a sought-after professional in the Dynamics 365 circle. There's a growing demand for people who can bridge the gap between different Dynamics 365 applications, and with MB-220, you could be one of them.
When we step back and look at the full picture, MB-220 isn't just a certification—it's a career game-changer. So why wait? Propel yourself into the exciting world of Dynamics 365 Marketing and let your career soar.
Looking ahead, if you're interested in Microsoft Dynamics 365 Business Central training consulting & certification, then you should know that a new certification is set to appear in January 2024. It's the Microsoft Certified: Dynamics 365 Business Central Developer Associate certification. The associated exam and Dynamics Edge D365BC training course is MB-820 training, and the cert exam is expected to still in its beta phase in Jan. 2024. Business Central is targeted toward small and mid-sized businesses, focusing on streamlining business processes across sales, service, finance, and operations.
Have a Question ?
Fill out this short form, one of our Experts will contact you soon.