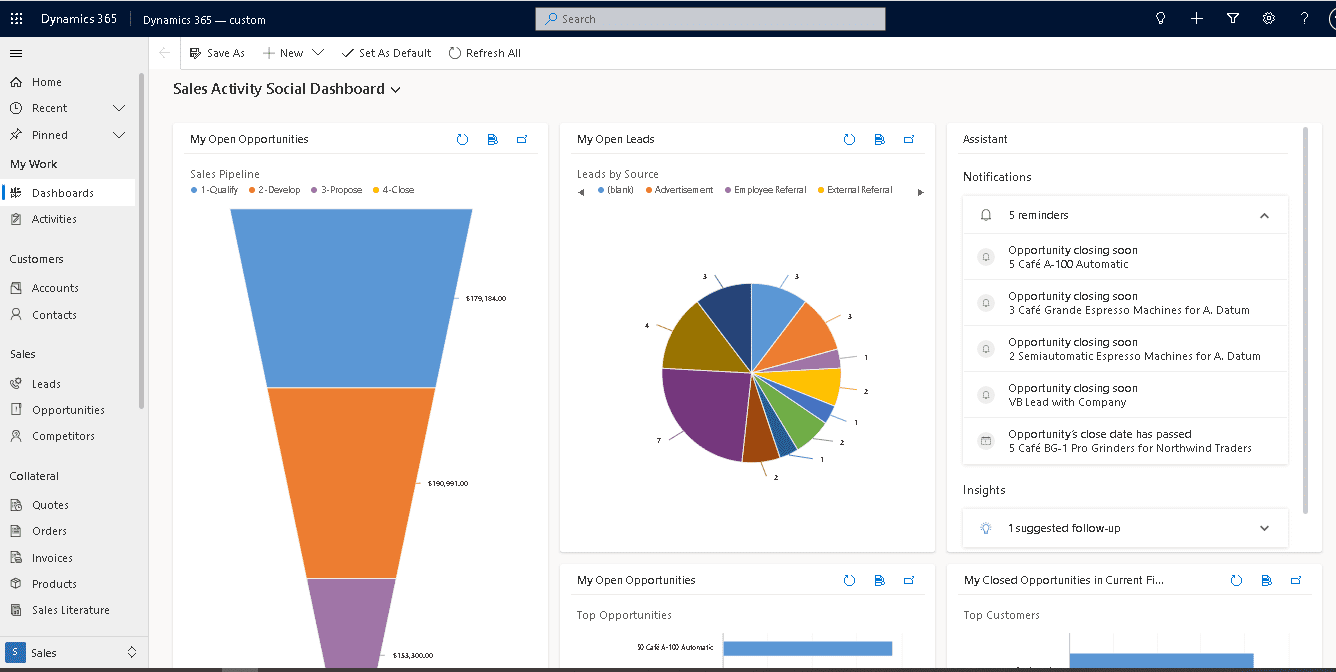 We can help you with Dynamics 365 for Sales
Today's fast-paced sales environment empowers sellers with real-time insights to outperform the competition. Differentiate your business, add value to your relationships, and drive more revenue using easy-to-deploy Dynamics 365 CE. Not an expert in Business Applications? No problem.
With disconnected tools and data, how do sellers decide which opportunities to focus on?
AI-driven insights help sellers focus on the right customers and next-best actions to move deals forward. Empower a mobile sales force and accelerate sales with tools that reveal insights about your customers, operational processes, and your best path for growth.
Dynamics Edge can help you get started, maintain, or customize your system. All Go-live resources available!
Goal & Stakholder Alignment
Scenarios & Business Processes
KPIs & Metrics
Roles & Reporting
Training for each level of user
Custom class development
Have a Question ?
Fill out this short form, one of our Experts will contact you soon.