Seize the day and elevate your career! If you're hungry for success in the world of Dynamics 365 Sales, especially in mastering the intricacies of sales quotations, the MB-210 certification is your gateway to unparalleled expertise. Imagine becoming the go-to professional for anything related to Dynamics 365 Sales Quotation Workflows. The certification doesn't just add a feather to your cap; it arms you with the specialized skills required in today's fast-paced sales environment.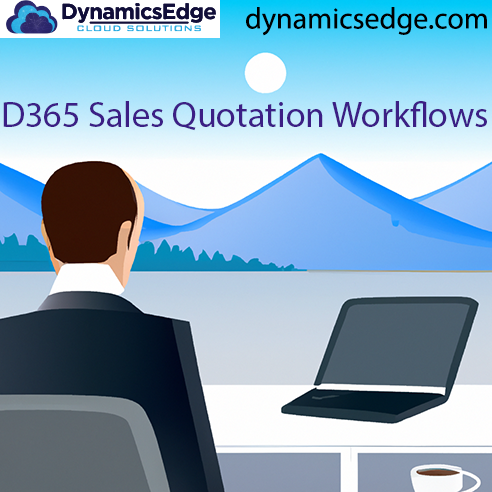 Dynamics 365 Sales offers a robust platform for managing a multitude of sales activities, from tracking customer interactions to generating quotes. Now, where does MB-210 come in? It's the missing piece in your professional jigsaw puzzle, refining your understanding of how to optimize the sales process, including the pivotal role played by sales quotes. In the ocean of features, MB-210 focuses on the nitty-gritty of quotation management, helping you navigate complex scenarios and workflows with ease.
The cornerstone of any sales process is the management of accounts and contacts. With MB-210 under your belt, you'll not only understand where to locate all your sales quotes but also gain deep insights into how these quotes interplay with key accounts and contacts. Understanding the importance of this relationship amplifies your ability to strategize, forecast, and ultimately close deals more efficiently.
Sales quotations serve as an essential part of the business dialogue, offering a formal proposal to clients that encapsulate terms, prices, and conditions for a sale. The skill to create, manage, and optimize these quotes for sales is invaluable. With MB-210, you'll delve into various types of quotes, be it a simple sales quote or a more intricate Request For Proposal (RFP). This brings us to another fascinating subject you'll get to unravel: the nuanced difference between a request for proposal and a quote. While they may seem interchangeable to the untrained eye, an RFP often involves more complexities, including detailed project plans and timelines, which aren't typically part of a simple quote.
This certification is not just about understanding Dynamics 365 Sales; it's also about the broader landscape of sales methodologies. As you delve into the world of sales quotes within Dynamics 365, you'll come to appreciate their importance in the grander scheme of things. For instance, as a Dynamics 365 Sales Functional Consultant Associate, knowing how to streamline quote-to-order processes could be your unique selling point.
Mastering the art of sales quotations via the MB-210 certification enables you to bring a lot to the table. For companies, the time saved in efficiently managing quotes can translate into significant cost savings, and for you, it means climbing up the professional ladder with confidence. So, why settle for ordinary when you can become extraordinary with the MB-210 certification? From quotes to closing deals, let MB-210 be your guiding star in the expansive universe of Dynamics 365 Sales.
Have a Question ?
Fill out this short form, one of our Experts will contact you soon.