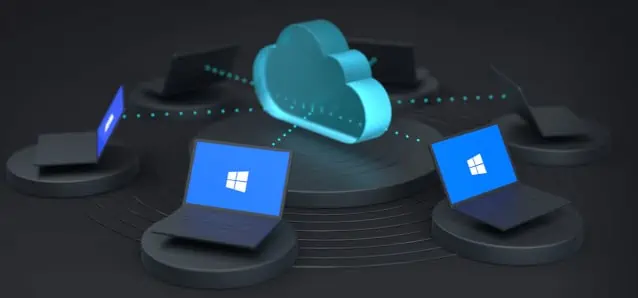 Access your desktop and applications from virtually anywhere
Dynamics Edge can set up Azure Virtual Desktop (formerly Windows Virtual Desktop) in minutes to enable secure remote work. Provide the familiarity and compatibility of Windows 11 with the new scalable multi-session experience for your end users and save costs by using existing eligible Windows licenses. Manage your end-to-end Azure Virtual Desktop deployment alongside other Azure services within the Azure portal.
Migrate your existing virtualized desktops and apps to Azure
Take advantage of the flexibility and scalability of Azure by migrating your existing Windows Server and Windows 10 or 7 images to the cloud.
There are two versions:
Windows Server with RDP
Windows 10.
You will need the correct version to support you non-Microsoft Applications.
Contact us for more details as often it take "Testing" to ensure your applications are compatible
Azure Virtual Desktop -Enable a secure remote desktop experience from virtually anywhere
Have a Question ?
Fill out this short form, one of our Experts will contact you soon.