Harness the power of automation. Unlock efficiency with data-driven insights. Accelerate innovation in public service. That's what Power Platform US Government is all about!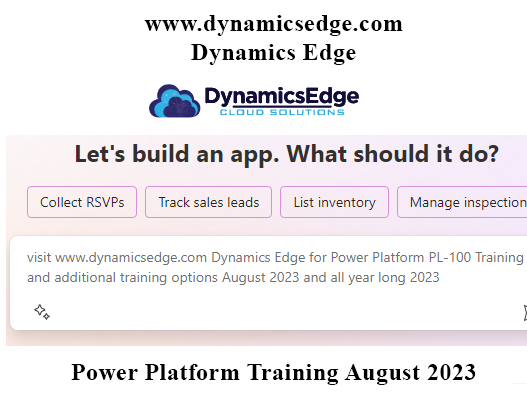 In the era of digital transformation, government organizations are no strangers to the growing need for digitization and automation. As these needs become more pressing, Microsoft's Power Platform has been stepping up to help U.S. government organizations leverage technology to improve efficiency, increase transparency, and deliver more effective public services.
Microsoft Power Platform, an integrated application platform, combines four major components: Power BI for data analytics and visualization, Power Apps for application development, Power Automate for process automation, and Power Virtual Agents for intelligent chatbot creation. This platform empowers government employees to develop custom solutions that streamline operations and enhance service delivery without needing advanced programming skills. It's all about making tech solutions accessible, quick to implement, and effective in solving real-world problems.
The U.S. government, with its extensive and complex responsibilities, is an ideal candidate to benefit from these capabilities. With a myriad of departments each handling vast arrays of tasks ranging from data collection to policy enforcement, the potential for time-saving automation and data-driven decision making is immense.
Imagine a local government office that processes permit applications. A Power App can be created to manage and track the application process, significantly reducing processing time and minimizing human error. Meanwhile, Power Automate can streamline the workflow by automatically assigning tasks to employees and notifying applicants about their application status.
For decision makers, Power BI can transform vast amounts of data into interactive, easy-to-understand visualizations, supporting informed policy-making. The data can be from disparate sources, such as demographics, health statistics, or environmental data, offering rich, valuable insights for strategic decisions.
Thus, Power Platform can help U.S. government departments to function more efficiently, improving the quality of public services and making government more responsive to the needs of its citizens. It is a powerful tool for digital transformation, enabling government organizations to keep pace with the rapidly changing technology landscape.
Now, let's shift our focus to the PL-100 certification exam. Gaining proficiency in Power Platform is a desirable skill, and Microsoft provides a clear pathway to validate this skill through its certification exams, one of which is the PL-100.
The PL-100: Microsoft Power Platform App Maker exam assesses a candidate's ability to design, develop, secure, and troubleshoot Power Platform solutions. It tests not only theoretical knowledge but also practical skills, reflecting a candidate's experience in using Power Platform to build business solutions.
While the certification doesn't mandate any formal prerequisites, the exam is designed for professionals who have experience in data modeling, business process automation, user experience design, and other aspects of creating end-to-end solutions with Power Platform. The PL-100 exam evaluates capabilities such as designing and implementing data models, user interfaces, business process automation, and app security, among others.
But what does it mean for an individual or an organization to have the PL-100 certification? In essence, it attests to a thorough understanding of Power Platform, the ability to leverage its full capabilities, and the skills to create effective solutions that meet business needs.
For individuals working in U.S. government departments or organizations looking to adopt  Power Platform, this certification could mean the difference between simply using the platform and truly mastering it. The ability to create custom apps, automate tasks, and analyze data can significantly accelerate the digital transformation efforts of these organizations. Moreover, the PL-100 certification can serve as a career stepping stone, demonstrating expertise and dedication to continuous learning in the rapidly evolving field of technology.
To sum up, Power Platform ushers in a new era of efficiency and improved service delivery for U.S. government departments. It gives them a new toolbox to address the complex issues they face every day. Meanwhile, the PL-100 certification exam serves as a benchmark, demonstrating the ability to tap into the full potential of the platform. The synergy of these two components can indeed be a strong driving force behind the digital transformation within the public sector.
Now, let us dive into the details of the pl-100 learning path you can take as well as power platform power automate cloud flows us government and examples.
The path to earning your PL-100 certification, the Microsoft Power Platform App Maker, isn't simply a quick jaunt. Instead, it's an immersive journey of learning and hands-on experience, comprising a series of Microsoft Learn modules, which you may or may not have already done. These are free, if you haven't already, go to Microsoft Learn and do all the PL-100 module if you have some time.

These educational resources are meticulously crafted to help you gain both theoretical knowledge and practical insight into the workings of Power Platform, thus allowing you to make the most of its potential. While it does not substitute for hands on experience from a Dynamics Edge Power Platform PL-100 training course, it is a great foundation and we recommend you start with it, if you can, and it's free provided by Microsoft.
The journey begins with a foundational understanding of Power Platform, which involves examining the core components and their interplay. As you navigate this path, you'll explore modules that delve into designing solutions, managing Power Platform environments, and creating canvas and model-driven apps. These modules lay the groundwork, preparing you for more intricate scenarios.
However, the learning path doesn't end with the Microsoft Learn modules. These tools serve as stepping stones, providing an important but not exhaustive understanding. The real mastery comes from augmenting this formal learning with hands-on experience. Practical engagement with the platform helps you fine-tune your skills, becoming comfortable with not just using but also troubleshooting and optimizing Power Platform in real-life situations. Dynamics Edge offers Microsoft Power Platform training including Power Automate training, Power Apps training, for US Government and for commercial enterprises, Power BI training, Dynamics 365 Training to get in class hands on experience so check out our enrollment options and sign up today!
Switching gears to Power Automate Cloud Flows, it's a part of Power Platform that helps you streamline, automate, and transform task-based workflows. For the U.S. government, this can be a game changer in enhancing productivity and efficiency.
At the local government level, consider a municipal health department tasked with managing public health crises. Using Power Automate Cloud Flows, the health department can create a system to automatically collate data from hospitals, clinics, and testing centers, update the information in real-time, and provide relevant statistics to decision-makers. In turn, these insights can inform policy and resource allocation, ultimately improving public health outcomes.
Moving to the state level, imagine a state education department dealing with the allocation of funding to schools. They could utilize Power Automate Cloud Flows to automatically gather data from various sources, analyze school performance metrics, and ensure that resources are equitably distributed based on need and performance. This eliminates the manual, time-consuming process of gathering data, allowing for a more efficient and effective allocation of resources.
Now in the federal government, the power of Power Automate Cloud Flows can be magnified when coupled with Power BI. Consider a federal agency responsible for the management of national parks. They could use Power Automate to streamline and automate data collection from various sensors and park offices. This data could then be processed and analyzed using Power BI, delivering a comprehensive overview of park conditions, visitor statistics, and resource usage.
For instance, automatic alerts could be set up for unusual environmental conditions, allowing for quick response to potential issues. Visitor trends can be identified to help with staffing and facilities management. Not only does this lead to improved management and conservation of the parks, but it also enhances the visitor experience, which in turn promotes tourism and generates revenue.
Our exploration of these topics allows us to see the profound impact that the PL-100 certification and Power Automate Cloud Flows can have on US government operations at various levels. The former equips individuals with the necessary skill set to utilize the Power Platform, while the latter showcases the potential of the platform in bringing about a revolution in the public sector's efficiency, productivity, and service delivery.
As we move further in, let's delve into the possibilities that Power Automate Cloud Flows provide for the U.S. government, and the expected salary of a PL-100 certified professional.
Power Automate Cloud Flows is a powerful tool, part of the Microsoft Power Platform, which is poised to revolutionize the way governments work. Think about the massive amount of data and processes that government organizations deal with daily. If you could automate many of these tasks, imagine the amount of time, effort, and resources that could be saved. This is where Power Automate Cloud Flows comes into play.
Power Automate Cloud Flows is a service that helps users create automated workflows between applications and services. It helps automate repetitive business processes, thus freeing up valuable time and resources. In the hands of the U.S. government, this tool has the potential to bring about significant changes. By automating processes, the government can deliver services faster, reduce errors, and increase overall productivity.
Consider, for example, the U.S. Department of Agriculture (USDA). It needs to process countless amounts of data related to crop yields, weather patterns, and market prices. With Power Automate Cloud Flows, the USDA could create automated workflows that gather and analyze this data, thus making predictions and recommendations with a high degree of accuracy. This would allow the department to make informed decisions quickly, leading to more effective agricultural policies and better support for farmers.
At the state level, consider a state transportation department. They could use Power Automate Cloud Flows to automate the process of gathering traffic data from various sources, analyze that data, and make informed decisions on road maintenance and improvement schedules. This would not only improve the efficiency of the department but would also lead to better and safer roads for the public.
In the arena of public health, Power Automate Cloud Flows could revolutionize the way the Centers for Disease Control and Prevention (CDC) operates. The CDC could automate data collection from healthcare providers across the country, analyze that data in real-time, and make swift decisions during a public health crisis. The automation of such processes would allow the CDC to respond to emergencies promptly, potentially saving thousands of lives.
If you wonder "who earns the highest salary in premier league"  the difference between the salary of the highest-paid player in the Premier League and a PL-100 certified professional is immense. However, the true value of earning a PL-100 certification lies not only in the potential PL-100 salary but also in the doorways it opens for your career.
A PL-100 certified professional, or a Microsoft Certified: Power Platform App Maker Associate, commands a significant salary due to the high demand for these skills. Dynamics Edge power platform power automate cloud flows us government training can help you get there and on the way. While the exact salary can vary depending on various factors such as location, years of experience, and the organization's size, Glassdoor reports that the average salary for a Power Platform professional in the U.S. is around $100,000 per year. Furthermore, having a PL-100 certification under your belt can potentially unlock opportunities for higher-paying roles and leadership positions.
So, while you may not be earning Premier League footballer money, a PL-100 certification is certainly a valuable investment in your future. The combination of the certification's prestige, the demand for Power Platform skills, and the salary potential makes the PL-100 an attractive prospect for professionals looking to enhance their careers in the tech industry.
To recap, Power Automate Cloud Flows showcases the potential for significant advancements in U.S. government operations. The automation of processes can lead to faster, more efficient services, and better decision-making capabilities. Meanwhile, achieving the PL-100 certification not only provides you with the skills to navigate Power Platform effectively but can also open the door to attractive salary prospects and career advancement opportunities. Both these aspects of the Microsoft Power Platform illustrate its potential in reshaping professional landscapes and public service delivery alike.
Pushing further into the sphere of automation, Power Automate Robotic Process Automation (RPA) becomes a game changer for power platform power automate rpa us government. It is a key tool in the Power Platform family, particularly in U.S. government applications. To understand its transformative nature, consider a time-consuming task that a government employee has to repeat every day. Using Power Automate RPA, the process can be automated, allowing the staff member to focus on more strategic tasks and increasing overall operational efficiency.
RPA has tremendous potential to revolutionize the way U.S. government agencies work. RPA can perform tasks like data entry, generating reports, responding to emails, and much more. This technology can emulate human actions and interact with systems just as a person would. It can automate repetitive tasks across multiple systems without the need for API integration. As a result, government departments can get more done in less time, with fewer errors.
Consider the application in the Department of Motor Vehicles (DMV). DMVs across the country are notorious for lengthy wait times and cumbersome paperwork. By implementing Power Automate RPA, mundane tasks like processing registration renewals, issuing driver's licenses, or updating records could be automated. This can significantly shorten wait times and improve the public's overall experience with DMV services.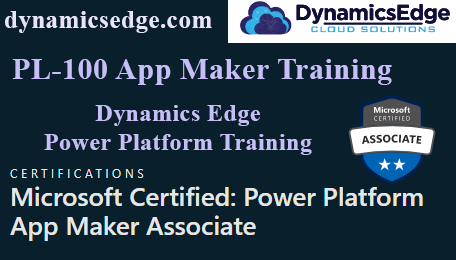 Becoming a Microsoft Certified: Power Platform App Maker Associate is truly a notable accomplishment. By achieving this, you demonstrate to employers and colleagues that you have a deep understanding of Power Platform and can build solutions that transform business operations. This certification, represented by the PL-100 exam, is one of the most respected in the industry.
Now, let's imagine an interesting scenario – "who earns the highest salary in the Premier League?" The answer might be some superstar footballer, and while their earnings might dwarf most industries, remember that the value of a PL-100 certification is not simply monetary. It is about the doors it opens and the transformations it allows you to make.
When you become a Microsoft Certified: Power Platform App Maker Associate, you provide the evidence that you possess the skills to use Power Apps, Power Automate, and the Common Data Service to build practical business solutions. It gives you the confidence to create apps that streamline business operations, improve productivity, and enable digital transformation.
Not only does the PL-100 certification validate your technical skills, but it also enhances your credibility in the job market. With the certification, you join a group of professionals who have demonstrated their capabilities in using Power Platform. This certification distinguishes you from your peers and can pave the way for new career opportunities, higher salary prospects, and the chance to drive significant change in your organization or sector.
As an illustration, consider a real estate agency looking to improve their sales process and customer service. As a certified Power Platform App Maker Associate, you could step in and build an app that streamlines the way agents handle property listings. For instance, imagine a listing at "100 Xanadu Pl Jupiter FL 33477". You could create a solution that tracks the status of this listing and automates related tasks, freeing up agents to focus on what they do best – sell real estate.
On the whole, Power Automate RPA presents immense opportunities for U.S. government agencies to become more efficient and deliver better services. Coupled with the skills and knowledge gained through earning a PL-100 certification, you can contribute to this digital transformation. The combination of automation and Power Platform's capabilities paints a promising future for the U.S. government, the tech industry, and many other sectors. Harnessing these tools and skills, professionals can play an essential role in the wave of digital transformation sweeping across industries, enhancing their own career prospects in the process.
Moving on to Power Automate RPA desktop flows, you'll find that this technology is poised to redefine how US government agencies manage their workflow. Think about the numerous processes that government workers must perform on their desktop computers every day. With Power Automate RPA desktop flows, these tasks can be automated, leading to significantly improved productivity and effectiveness.
Desktop flows in Power Automate provide a platform to record, modify, and run user interface (UI) automation directly from a user's computer. These flows can run with or without human interaction, and they can be scheduled or triggered based on specific events. Thus, they offer a practical solution for automating legacy applications, web-based applications, or common desktop tasks.
Consider a task such as data entry for processing government forms. It can be tedious and time-consuming, taking away valuable time from more strategic initiatives. By implementing Power Automate RPA desktop flows, this task can be automated, ensuring faster processing times, greater accuracy, and better service delivery.
If you want to further capitalize on Power Platform's potential, mastering the concepts and techniques covered in the "PL-100: Microsoft Power Platform App Maker" certification is an excellent pathway. This certification is proof of your capability to build solutions using Power Apps, Power Automate, and the Common Data Service, specifically designed for US government applications.
The potential of Power Platform's Power BI for the U.S. government is equally transformative. Power BI is a business analytics tool that delivers insights to enable fast, informed decisions. It provides interactive visualizations with self-service business intelligence capabilities, making it possible for end users to create reports and dashboards by themselves, without having to depend on information technology staff or database administrators.
In the U.S. government sector, Power BI can be particularly useful in analyzing and presenting large datasets in an understandable and visually appealing format. For instance, imagine a health department analyzing the spread of a disease. By utilizing Power BI, they can visualize the data to understand patterns, predict future trends, and devise effective interventions.
Power BI's data analytics capabilities extend beyond just visualization. You can connect to hundreds of data sources, simplify data prep, and drive ad hoc analysis. It can produce beautiful reports and then publish them for your organization to consume on the web and across mobile devices. Power BI provides a comprehensive view of the most critical data for government departments.
Bringing real estate into the mix, let's imagine real estate agents in different states – say Seattle, Texas, California, and Virginia. These agents could harness the power of Power Platform to manage their work more efficiently. In Seattle, an agent could use Power BI to analyze market trends and pricing, giving them an edge in their negotiations. In Texas, a Power Automate flow could automate follow-up emails to prospective buyers, saving the agent significant time. In California, a Power App could be created to showcase property listings, providing potential buyers with an interactive browsing experience. In Virginia, another flow could streamline the paperwork involved in closing a property sale, making the process smoother for all parties involved.
In the special case of Washington D.C., where there is a high volume of government contractors or employees looking for housing, Power Platform could be even more valuable. Suppose a real estate agency has a contract to find housing for these workers. They could create a Power App that matches available properties with employees' needs, streamlining the search process. Furthermore, a Power Automate flow could automate the lease paperwork, speeding up the time it takes to move in, which can be crucial in such a dynamic environment.
The integration of Power Automate RPA desktop flows and Power BI within Power Platform can make a significant difference in a broad range of industries, from U.S. government to real estate. The efficiency of automation combined with the power of data analysis and visualization offers endless possibilities for transformation and growth. By gaining PL-100 certification, you can be part of this exciting era of digital evolution, driving change, and redefining the future of work.
Have a Question ?
Fill out this short form, one of our Experts will contact you soon.