Power Platform, an innovative technology suite by Microsoft, opens doors wide to a whole new world of possibilities in the tech industry.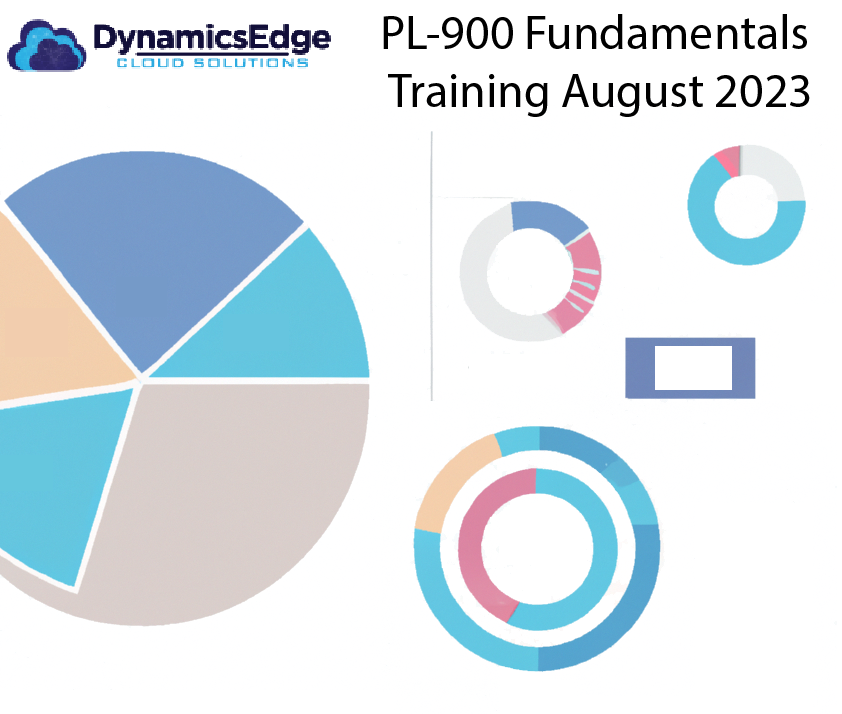 It's not just a tool; it's a canvas where imagination meets execution, and ideas turn into solutions. August 2023 PL-900 training by Dynamics Edge is a stepping stone to a thriving career through the Microsoft Certified: Power Platform Fundamentals PL-900 certification exam you could earn with the help of the class as it can potentially help you prepare for this cert exam. It's also a way to understand the bedrock of modern business efficiency. Let's get started on the fascinating universe of Microsoft Power Platform.
Imagine embarking on a journey to transform businesses, create seamless experiences, and make decision-making an art form, all powered by Dynamics Edge PL-900 certification training. Through PL-900, you lay the groundwork to comprehend Power Platform's potential, opening avenues for both budding and seasoned professionals to explore, create, and innovate. Whether your ambition is to lead the next revolution in data analytics or craft user-friendly apps that redefine user experience, Power Platform is the place to begin. Let's explore why this technology suite should be your next professional endeavor.
What is Power Platform?
Microsoft Power Platform is a robust suite of business applications that enables organizations to analyze data, automate workflows, create applications, and build virtual agents. It's the synergy of four primary products: Power BI for data analytics, Power Apps for application development, Power Automate for workflow automation, and Power Virtual Agents for intelligent chatbot creation.
Understanding Power Platform Fundamentals
Power Apps, one of the core components, offers two kinds of applications: Canvas Apps and Model-Driven Apps. With Power Apps Canvas vs Model Driven, PowerApps Canvas Apps are designed for a pixel-perfect experience, tailored to the user's needs, whereas Model-Driven Apps are driven by the underlying data model and focus on complex business rules.
Consider a supply chain management company responsible for shipping and logistics for a large retail chain. In managing intricate warehouse operations, a Model-Driven App could provide a structured, data-driven solution with robust rules and compliance checks. Conversely, a Canvas App might be ideal for frontline workers managing specific tasks on their handheld devices, offering a user-friendly interface for quick data entry and real-time updates.
Automation in Power Platform comes through Power Automate, allowing both Desktop Flows for Robotic Process Automation (RPA) and Cloud Flows for API automation. In logistics, Desktop Flow could be used for automating repetitive tasks within legacy systems, while Cloud Flow might streamline real-time shipment tracking across various platforms.
Power Virtual Agents enable the effortless creation and deployment of intelligent chatbots. The logistics company can leverage this to enhance customer service, providing real-time shipment tracking and handling common inquiries without human intervention.
Power BI, a technology that allows advanced data analytics and visualizations, can empower the SCM company to gain insights from complex shipping data. From optimizing routes to forecasting demands, Power BI turns data into actionable intelligence.
Dataverse acts as a unifying data platform, contrasting traditional methods like SharePoint or SharePoint List. It offers a powerful, scalable solution for managing data across the enterprise. For instance, SharePoint might be utilized for collaborative document management, while Dataverse offers a more comprehensive data storage and management platform. Connecting both through a Canvas App provides flexibility in accessing multiple data sources, like connecting to a SharePoint List and Dataverse simultaneously.
Canvas Apps are further enriched with over 1400 out-of-the-box connectors, offering unparalleled flexibility. Canvas Apps could enable mobile tracking of shipments, real-time collaboration between warehouse teams, and a unified view of inventory levels—all leveraging Dataverse. The contrast between using Dataverse and a Legacy Oracle Database becomes apparent in terms of capacity, ease of management, and scalability, where Dataverse emerges as a more dynamic solution.
Microsoft Power Platform, encapsulated by the PL-900 certification, is more than a technology suite. It's a journey into the future of business solutions, a way to redefine how we interact with technology and data. By embracing Power Platform, you're not only stepping into a new career path but becoming a part of the next big revolution in the digital landscape. From understanding the nuances of app development to unraveling the mysteries of data, Power Platform makes you a creator, a problem-solver, and a visionary.
Embrace this opportunity, and let your curiosity lead you to endless possibilities. It's time to unlock your potential, and Power Platform awaits you.
Have a Question ?
Fill out this short form, one of our Experts will contact you soon.