Already know about Microsoft's free MB-210T01 training online course and in fact did it three times over or more?
Already seen all the free Dynamics 365 training YouTube videos you could find, maybe even have paid for and went through a D365 online training subscription or two – yet you're still stuck even now?
Navigating the labyrinthine corridors of the ever-evolving tech industry requires a compass finely tuned to the pulse of innovation. Let Dynamics Edge MB-210 Dynamics 365 Sales Training December 2023 for Functional Consultants be your guide to amazing success.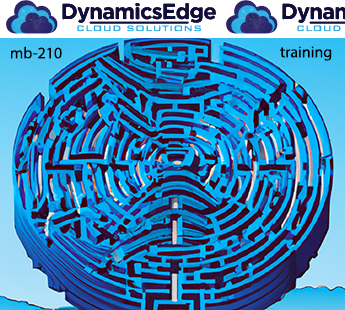 The Microsoft MB-210 exam, officially known as "Microsoft Dynamics 365 Sales," could be that navigational tool for aspiring and existing functional consultants. In this intricate dance between technology and strategy, obtaining the MB-210 certification serves as a cornerstone to both career growth and mastery over Dynamics 365 Sales.
The most recent update to the MB-210 exam was a meticulous endeavor to keep pace with industry standards, modifying sections and adding material relevant to today's dynamics 365 sales consulting landscape. It elevates the importance of mastering not just the rudiments but also the subtleties of Dynamics 365 Sales. For example, it introduces changes in Dynamics 365 Sales goal management, focusing on setting realistic goals and creating goal hierarchies within teams. This certification is not merely a testimony to your ability; it's a seal of quality assurance for anyone looking to hire or consult with a Dynamics 365 Sales functional consultant.
Let's consider the dimensional aspects of Dynamics 365 Sales, starting with its highly configurable nature. The MB-210 exam offers a panoramic understanding of configuring the sales application to fit an organization's unique needs. Understanding configurations is paramount, as they serve as the bedrock on which a company's sales strategies are built. Tailoring Dynamics 365 to meet an organization's requirements allows for a streamlined operation, which can pivot or scale with agility.
Similarly significant is the role of lead and opportunity management. Dynamics 365 Sales brings a whole new level of organization to this process. Learning about what constitutes a lead and an opportunity, as well as the significance of lead qualification, helps in effectively managing sales pipelines. Such proficiency is indispensable for a Dynamics 365 sales consultant who needs to offer actionable insights to clients or employers.
Equally vital is understanding the aspects of customer management. Mastering the differences between Accounts and Contacts and knowing when to use each allows a consultant to maintain data integrity and ensure that marketing and sales efforts are appropriately targeted. You'll become a guardian of information architecture, a role that is as critical as it is often underestimated.
Transcending from customer management to sales processes, the MB-210 exam elucidates on the significance of managing orders and the product catalog. A product catalog isn't just a list; it's an essential tool for Dynamics 365 sales goal hierarchies that is often utilized to determine sales targets. With Dynamics 365 sales goal hierarchies training you could also gain a deep understanding of price lists and their default settings, elements that help in the automatic calculation of prices during sales operations, thus hastening the sales cycle.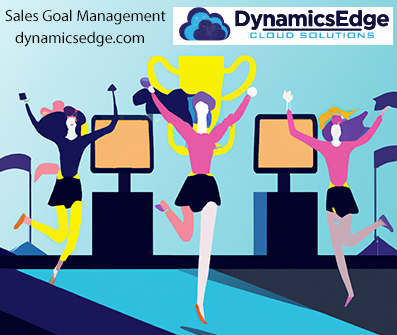 Not to be overlooked is the goal management aspect of Dynamics 365 Sales. With goal hierarchies, they're more than just numbers and targets. Understanding how to set up a goal hierarchy can enable you to break down complex organizational targets into manageable, achievable tasks for each salesperson. The MB-210 curriculum offers you insights into setting and monitoring targets effectively by teaching you how to use the goal metrics in Dynamics 365 Sales. This invaluable knowledge can offer a competitive edge in dynamics 365 sales consultations.
To fortify your position in today's data-driven world, the MB-210 exam instructs on analyzing data in Dynamics 365 Sales using out-of-the-box tools and Power BI. This involves learning how to configure charts and dashboards to view sales data comprehensively. The power of data analytics provides the capability to make data-driven decisions, which is crucial in today's ever-changing business environment.
And what about Sales Insights and Dynamics 365 Customer Voice? These tools augment your capabilities further, offering deep analytics and customer feedback mechanisms. Learning how to create and deploy surveys through Dynamics 365 Customer Voice can provide valuable data that can enhance sales strategies. Knowing how to use these additional tools is tantamount to offering a full suite of services as a Dynamics 365 sales functional consultant.
So, why would the MB-210 be a cornerstone in one's career? In an ever-competitive landscape where tech skills are currency, MB-210 stands as a veritable treasure chest. From learning the nitty-gritty of Dynamics 365 Sales to becoming well-versed in data analytics via Power BI, the certification grooms you for a spectrum of roles and responsibilities. This is no small feat; it can help to propel your career into a trajectory that's aligned with the industry's demands and future trends.
In blending these myriad competencies, the MB-210 exam becomes more than just a certification—it's a testament of your skill, capability, and adaptability. One not only gains a competitive edge but also becomes a vital asset, capable of navigating through the complexities of the modern sales landscape. That, in essence, is the allure and power of learning together with Dynamics Edge D365 sales consulting December 2023 and Dynamics 365 Functional Consultant training through courses like our MB-210.
Have a Question ?
Fill out this short form, one of our Experts will contact you soon.