Unlock a universe of possibilities; soar to the pinnacle of your career. If Dynamics 365 Sales has been a part of your professional vocabulary, then you know the power and the promise it holds. But like any language, Dynamics 365 Sales gains its fullest expression when its speakers are fluent. That's where Microsoft MB-210 Dynamics 365 Sales certification training with Dynamics Edge steps in.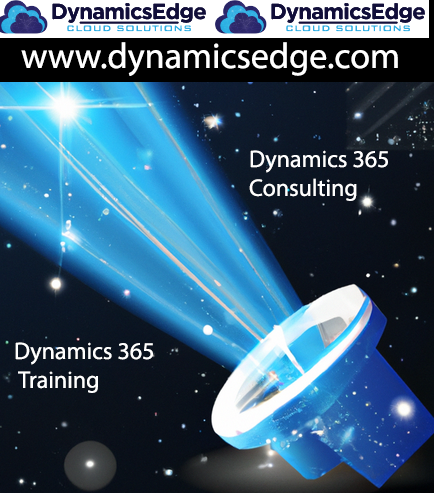 Dynamics Edge's MB-210 training course can help you on your way to becoming a Microsoft Certified: Microsoft Dynamics 365 Sales Functional Consultant because it's not just a seal of approval but a blazing torch that illuminates your career path.MB-210 is a certification specifically designed for Dynamics 365 Sales Functional Consultants. Once you conquer this exam, you'll hold the title of Microsoft Certified: Dynamics 365 Sales Functional Consultant Associate. The certification provides a well-defined, recognized qualification that instantly ups your game in the competitive world of Dynamics 365 Sales consulting.It's September 2023 now, and in an ever-evolving tech world, staying updated is crucial. If it hasn't already happened yet, and if you aren't yet aware: the MB-210 exam is slated for some significant updates, they'll happen on September 27, 2023 (if you're reading this, maybe it's already happened!) For instance, elements like configuring processes and sales settings are anticipated to undergo major transformations. Changes in user interface configurations of the Sales apps are also on the horizon. On the flip side, areas like Sales Accelerator and Sales Visualizations are expected to see only minor alterations. Hence, keeping an eye on these shifts is critical for both newcomers and veterans in the Dynamics 365 Sales consulting space.
Dynamics 365 Sales serves as an advanced CRM system designed to streamline the entire sales process. From lead generation to order fulfillment, it acts as an all-in-one solution that tackles a range of sales-related challenges. With the help of Dynamics Edge's Dynamics 365 Sales certification training October 2023 and beyond, any organization, regardless of its size or industry, can leverage Dynamics 365 Sales to enhance revenue, automate mundane tasks, and realize intelligent data-driven decisions.
A high level of digital literacy, basic understanding of CRM processes, and a flair for data analytics are some of the skills needed to effectively wield Dynamics 365 Sales. As a Dynamics 365 Sales Functional Consultant, your repertoire should ideally be broader. You should be proficient in customizing and configuring the platform to meet specific organizational needs, creating and managing sales visualizations, and understanding the architectural nuances that power Dynamics 365 Sales. Acquiring the MB-210 certification aids in honing these skills to a fine point.
Sales Accelerator, a vital component in Dynamics 365 Sales, functions as a virtual sales agent. It guides sales teams through predefined steps, thus simplifying and accelerating the sales cycle. Dynamics 365 Sales allows seamless integration with Microsoft 365 services, providing an interconnected ecosystem that enhances productivity and collaboration.
In the Dynamics 365 Sales realm, terms like quotes, orders, and invoices aren't just paperwork; they're key milestones in the customer journey. The product catalog serves as a database for all your offerings, a feature that you'll deeply understand as you traverse the MB-210 certification path. Leads and opportunities, while seemingly interchangeable, have distinct roles: leads are potential customers, while opportunities are qualified leads that have a higher chance of conversion. Activities range from phone calls to meetings, each carefully logged and analyzed to refine sales strategies.
Delving into the technical side, processes in Dynamics 365 Sales can either be dialogs or workflows. Dialogs are interactive while workflows are more rule-based. Enter Power Automate, a modern, more flexible way to automate workflows, allowing for real-time responses and intricate conditions. Plugins and custom code activities take the customization to another level, requiring a different set of developer skills like proficiency in C# or .NET languages.
MB-210 certification serves as a lighthouse guiding you through the intricacies of Dynamics 365 Sales. Whether you aim to master the platform or carve a niche as a Dynamics 365 Sales Functional Consultant, this certification stands as a bastion of credibility and expertise. It equips you not only with the hard skills but also the business acumen needed to make a substantial impact in the world of Dynamics 365 Sales functional consulting.
There's a whole world out there waiting to be conquered. Your proficiency in Dynamics 365 Sales, accentuated by your MB-210 certification, makes you a formidable contender in this dynamic, ever-changing landscape. Are you ready to make your mark?
Have a Question ?
Fill out this short form, one of our Experts will contact you soon.