Dynamics 365 Finance and Operations (D365FO) is an integrated, cloud-based Enterprise Resource Planning (ERP) solution from Microsoft, offering comprehensive capabilities in managing financial and operational aspects of a business.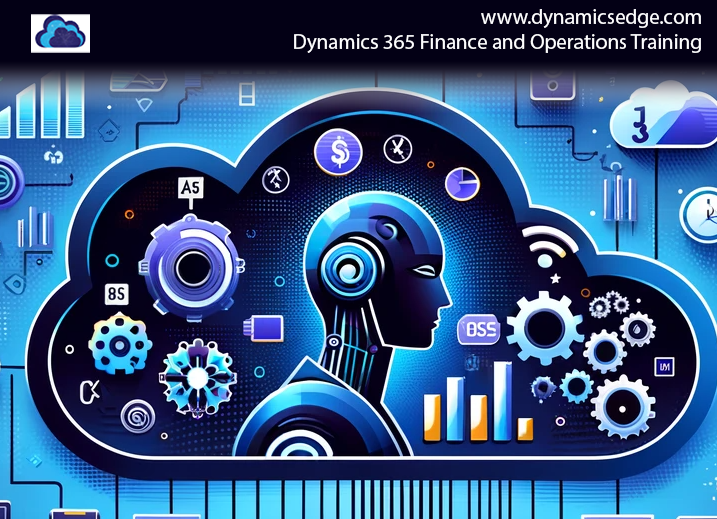 It's truly designed to help organizations modernize processes, increase ROI, and conform to industry-recommended practices. The system offers real-time monitoring of global financial operations, enabling predictive outcomes and data-driven decisions for your business agility and growth.
Finance and Operations in General
– Finance: In a general sense, finance refers to the management, creation, and study of money, banking, credit, investments, assets, and liabilities. It's fundamentally about the oversight of financial activities in an organization, ensuring healthy cash flow, investment growth, and risk management.
– Operations: Operations focus on the efficient production and delivery of a company's goods or services. It encompasses everything from product development, production, and supply chain management to quality control and inventory management.
Finance vs Operations
While finance is predominantly about monetary aspects and resource allocation, operations concentrate on the execution of business activities and processes. Finance deals with capital, investments, and budgeting, while operations manage the day-to-day activities that produce goods or services.
Dynamics 365 Finance and Operations: Bridging the Gap
In D365FO, finance and operations are well-integrated to provide a unified view of the business's health. This integration empowers seamless interaction between financial management and operational tasks, leading to more efficient resource allocation and process optimization.
Get Financial Insights With D365FO!
D365FO tackles several key challenges:
1. Real-time Financial Insight: Offering instant visibility into financial metrics.
2. Process Automation: Streamlining operational processes like budgeting, procurement, and supply chain management.
3. Global Compliance: Managing multiple legal entities and currencies, ensuring compliance with local and global regulations.
4. Predictive Analytics: Utilizing AI for forecasting, aiding in proactive decision-making.
Dynamics 365 Supply Chain Management: An Overview
What is Dynamics 365 Supply Chain Management?
Dynamics 365 Supply Chain Management is a cool module within Dynamics 365, that is designed to enhance supply chain operations through real-time visibility, agile planning, and advanced analytics. It's really geared towards optimizing inventory management, procurement, and manufacturing processes.
Dynamics 365 Finance and Operations vs Supply Chain Management
Integration vs. Specialization
– D365FO offers a broader range of functionalities covering both financial and operational aspects.
– Supply Chain Management focuses specifically on optimizing supply chain activities.
Manufacturing and Warehouse Management
– D365FO addresses financial aspects of manufacturing but is less detailed in shop floor management.
– Supply Chain Management provides detailed functionalities for manufacturing processes and warehouse management.
Dynamics AX and Its Evolution into D365FO
Dynamics AX Background
Dynamics AX, an earlier version of Microsoft's ERP solutions, set the stage for future development in enterprise resource management. It was a robust ERP offering, particularly strong in manufacturing and supply chain capabilities. BY the way Dynamics Edge offers Dynamics AX 2012 R3 Training as well as additional Dynamics AX training if you need it.
Transition to D365FO
The transition to D365FO marked a significant leap, integrating cloud capabilities, enhancing user interface, and expanding the scope to include finance along with operations. This migration has been pivotal in modernizing business practices and embracing operational excellence.
Dynamics 365 Finance and Operations in Different Sectors
1. U.S. Federal Government Agency
– Problem: Managing large-scale budgets and federal grants.
– Solution: Dynamics 365 Finance and Operations Government training to understand utilizing D365FO for transparent and compliant financial reporting, budgeting, and grant management.
2. Electronics Retail Manufacturer
– Problem: Complex supply chain and inventory management.
– Solution: Leveraging D365FO for real-time inventory tracking, efficient procurement processes, and streamlined manufacturing operations.
3. Retail Sector
– Problem: Multi-channel sales management and customer experience.
– Solution: Using D365FO for centralized financial management, integrating sales channels, and improving customer engagement analytics.
MB-300 Certification: Empowering Careers in D365FO
Certification Overview
The MB-300 certification, retiring on February 29, 2024, focuses on core aspects of D365FO, including finance and operations app descriptions, administrative features, data management, and solution validation. MB-300 training by Dynamics Edge can get you well versed in D365FO training at the core, opening up paths to certification as a Microsoft Certified: Dynamics 365 Supply Chain Management Functional Consultant Associate (MB-330 training) and Microsoft Certified: Dynamics 365 Finance Functional Consultant Associate (MB-310 training).
Career Advancement
This certification opens doors to various roles like:
– Functional Consultant
– Solution Architect
– Business Analyst
– Developer
– Internal Admin
Why MB-300 Matters?
– Dynamics Edge D365 FinOps training as well as MB-300 can help you demonstrates a comprehensive understanding of D365FO.
– Validates skills in configuring, managing, and optimizing D365FO solutions.
– Enhances career opportunities in a growing field of ERP solutions.
Competitors to Dynamics 365 Finance and Operations
Key Competitors
1. SAP Business One
2. SAP S/4HANA Cloud
3. Oracle Fusion Cloud ERP
Why D365FO Stands Out?
– Seamless Integration: Offers unparalleled integration with other Microsoft products, ensuring a cohesive ecosystem.
– User-Friendly Interface: D365FO's modern UI enhances user experience and productivity.
– Cloud-First Approach: Prioritizes cloud capabilities for global accessibility and scalability.
Dynamics 365 FO Training For You
Dynamics 365 Finance and Operations is a versatile and powerful ERP solution, adept at managing complex financial and operational tasks. Its integration of finance and operations into a unified platform is particularly valuable, offering real-time insights and streamlined processes. The MB-300 certification empowers professionals with the skills needed to leverage this technology effectively, opening up numerous career opportunities. When compared to its competitors, D365FO's integration, user experience, and cloud-first approach make it a compelling choice for modern businesses.
Have a Question ?
Fill out this short form, one of our Experts will contact you soon.