Unleash the transformative power of technology by diving deep into the world of Microsoft Dynamics 365 Business Central with the help of Dynamics Edge MB-800 training options. By earning the MB-800 certification, you're not just acquiring a paper qualification; you're gaining a career advantage and a nuanced understanding of Business Central's multifaceted capabilities.
The All-Encompassing Skill Set
One of the appealing aspects of this certification is the variety of skill sets it helps you acquire. From setting up core functionality to configuring financials, sales, and purchasing modules, the certification serves as a compendium of applied knowledge. When it comes to financials, you're not just juggling numbers. You'll understand how to set up and manage different account types, budgeting systems, and financial analytics tools, providing businesses with an agile and comprehensive financial management solution.
Sales and purchasing are similarly dynamic fields within Business Central. This means beyond just inventory tracking or lead management; you'll grasp how to streamline sales workflows, implement purchasing strategies, and optimize supply chain processes.
Even beyond these core areas, one of the pivotal aspects of Business Central is its seamless integration capabilities with Microsoft 365, Power Platform, and Dynamics 365. Microsoft 365 brings together Office applications and cloud services, enhancing productivity. Power Platform allows you to create apps, automate workflows, and glean analytics. Dynamics 365, on the other hand, offers CRM and ERP capabilities in a single package. The MB-800 certification equips you with an understanding of how these systems are interrelated, opening up a world of efficient business solutions.
Updated Insights
As of March 24, 2023, the MB-800 exam has seen some noteworthy updates. While traditional areas like setting up Business Central and financials haven't seen significant changes, new focus areas such as dimensions, approvals via workflows, and inventory setup have been introduced. Dimensions help in custom tagging of entries for better data analytics. Approvals using workflows ensure a structured mechanism for consent and authorization. Inventory setup involves SKU management, supply chain control, and data analytics. Each of these areas enhances your adaptability and the ability to understand and implement multifaceted aspects of Business Central.
Career Proliferation
Let's pivot to the career opportunities that accompany this certification. Given its emphasis on small and medium businesses, earning the certification can propel you into roles like a Functional Consultant. But it doesn't stop there. The depth and breadth of skills you acquire can make you a prized asset in other roles too, such as Business Analyst, Operations Manager, or even a CTO in an SMB environment.
Why You Should Take The Plunge
Acquiring the MB-800 certification can serve as a robust foundation for two core benefits. Firstly, the deep-seated understanding of areas like financial management and inventory. These aren't just topics; they're levers that drive business performance. Second, the career growth; not only can you become an expert in Business Central, but you also stand to become indispensable to businesses looking for efficiency, effectiveness, and adaptability.
Further Avenues for Exploration
Since the world of Business Central is expansive, one might be interested in various advanced topics. For the API enthusiasts, the marriage between Business Central and Postman might be a topic of intrigue. Topics such as common challenges in integrating APIs with Business Central, secure API calls, and Postman vs. built-in Business Central API tools are worth delving into.
When it comes to OAuth, understanding its relevance in Business Central, defining the concept of a "3-legged" OAuth process, and how it maintains secure access can be enlightening.
In a world where financial transactions are increasingly digital, understanding Stripe's role in Business Central could be invaluable. Imagine a retail electronics manufacturer that wishes to streamline invoice payments. The integration between Business Central and Stripe could serve as a key enabler, not only for invoices but also for sending quotes using a hypothetical Stripe Quote API.
So, as you stand on the cusp of making a decision, let it be said that the MB-800 is not just a certification. It's an invitation to a realm of infinite possibilities, a cornerstone for robust business solutions, and a catalyst for your skyrocketing career. With the world leaning more into digitization, being proficient in a platform that offers such diverse and essential business solutions isn't just an option; it's a necessity.
If you're at the crossroads of your career, considering whether to dip your toes into the complex but rewarding waters of Dynamics 365 Business Central, through the untapped avenues that beckon for exploration. These advanced features and integrations stretch the boundaries of what's possible, elevating your understanding and mastery of Business Central.
A Symphony of APIs: Dynamics 365 Business Central and Postman
Imagine your career not just as a Functional Consultant but as a solution architect, someone capable of weaving different services together.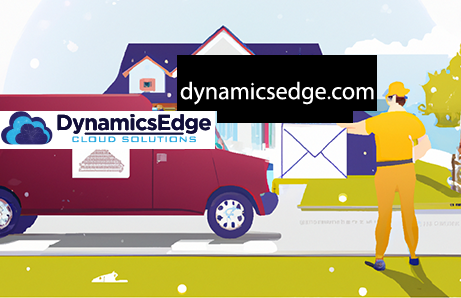 This is where the knowledge of Dynamics 365 Business Central API Postman integration shines. If you're conversant with APIs, Postman serves as an invaluable tool to test, manage, and develop them within the Business Central environment. It helps in tackling some of the common challenges like endpoint errors, timeouts, or even incorrect data formats. Mastering this could position you as a unique blend of a consultant and a technical expert.
The Enigma of OAuth: Secure Your Knowledge and the Data
When you hear the term "OAuth," think of it as a digital handshake that authorizes secure interactions between applications.
It's particularly relevant to Dynamics 365 Business Central OAuth integrations. The "3-legged" OAuth process involves the user, the application, and the authorization server—all three contributing to a secure and seamless user experience. By understanding this, you not only keep the systems secure but also get a shot at roles that intersect technology and cybersecurity within the Business Central framework.
Transforming Transactions: Stripe's Role in Business Central
In an ever-digitizing world, monetary transactions are no longer just the exchange of cash or a swipe of a card.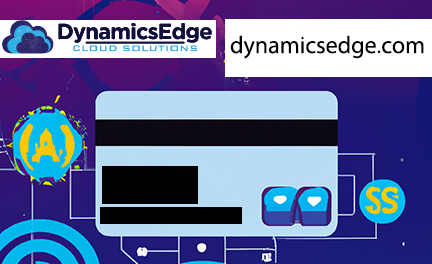 Here's where Dynamics 365 Business Central Stripe integration comes into play. Visualize a retail electronics manufacturer that wishes to shift from paper invoices to a digital, efficient system. Stripe, acting as a payment gateway within Business Central, not only automates invoice payments but could even facilitate sending quotes via Stripe Quote API. Such integration would make you invaluable in roles that bridge gaps between finance and technology, elevating your career to new heights.
So, as you weigh the benefits and opportunities tied to the MB-800 certification, don't just see it as a ticket to a better job. View it as a golden key, unlocking a treasure trove of opportunities that enable you to shape businesses' futures. It's an invitation to a tapestry of possibilities, interwoven with threads of robust business solutions, and a catapult launching your career into orbits yet unexplored. In an age steered by digitization and integration, understanding and mastering the intricate symphony of Business Central's capabilities isn't just an advantageous skill—it's a professional imperative.
Have a Question ?
Fill out this short form, one of our Experts will contact you soon.