Strap in and hold tight! The landscape of Business Central development is about to take an electrifying leap forward. You'll want to circle January 2024 on your calendars, as that's when the highly anticipated MB-820 certification exam is expected to be released in beta. A game-changer in the realm of Microsoft's ERP solutions, this certification isn't just another credential to add to your LinkedIn profile; it's a powerful enabler of knowledge and skill.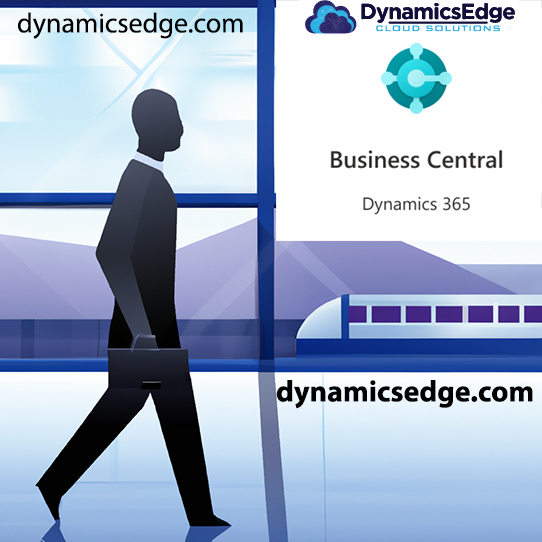 The MB-820 certification is tailored specifically for Business Central developers. It's your golden ticket to not only understand the platform inside and out but also to showcase your ability to navigate its intricacies. With the help of Dynamics Edge Dynamics 365 Business Central training (look out for MB-820 training in January 2024 or soon after), it may help you prepare on your way for the Microsoft Certified: Dynamics 365 Business Central Developer Associate. Once certified, you'll be better equipped for and more adept at a career as a Dynamics 365 Business Central Developer and even potentially to consider providing specialized Dynamics 365 Business Central consulting services. This credential is bound to make you an invaluable asset to any organization, large or small, striving to streamline its business processes with Business Central.
Now, let's take a stroll down memory lane to grasp the evolutionary journey of this platform. Business Central has its roots in Dynamics NAV consulting (and by the way if you are interested, we may look to see if we still have Dynamics NAV training available). If you remember the Navision (Dynamics NAV) product, it's Business Central's lineage tracing back to the early days of C/SIDE development. Imagine a software platform that has been fine-tuned, modified, updated, and optimized over decades. We're talking about a platform that has evolved from a simple client-server architecture to the modern, cloud-based AL language system we know today. This long history is no trivial matter; it's proof of the platform's resilience and adaptability. If you're considering Dynamics 365 Business Central developer consulting services, then you know AL can be challenging and tricky to work with – if you need help, don't hesitate to contact Dynamics Edge and see what we can do for you.
C/SIDE laid down the foundational principles and functionalities, giving developers a strong base. It set the precedent for innovation and problem-solving. As years passed, the move to AL language marked a transformative phase in this development journey, making it more robust and future-proof. This transition opened new doors for extensibility and scalability, ensuring that Business Central can adapt to ever-changing business needs.
So, why does this evolution matter? For starters, it highlights Business Central's adaptability and potential for longevity. A platform that has been continuously updated over such an extended period demonstrates commitment to improvement and relevance. It also showcases the platform's rich history and how it has been designed with time-tested principles. This lineage lends itself to creating a compelling narrative for Business Central, particularly its strength in offering solutions that have been painstakingly developed and refined over the years.
When it comes to the target market, Business Central has carved a unique niche. Primarily designed for small and medium-sized businesses, its offerings are scaled to suit the needs of these enterprises. However, let's not underestimate its capabilities for large-scale implementation. With the right configuration and a tailor-made approach, Business Central can serve as an effective tool for even the most extensive corporations. Its scalability and extensibility mean that you're not just buying a static service; you're investing in a dynamic tool that can evolve alongside your business. With Dynamics Edge's Microsoft Dynamics 365 training January 2024 MB-820 for Business Central Development you could learn about the options you have for building your all-in-one business solution.
Now, let's pivot to one of the platform's most exciting features: its capacity for seamless integrations. If you're seeking to invoice out of Stripe, for instance, Business Central doesn't disappoint. Thanks to its extensibility, integrating Stripe into your financial operations is remarkably smooth. With a few configurations and API calls, you can set up an invoicing system that automatically syncs with your Business Central databases, streamlining your revenue cycle like never before. Contact Dynamics Edge today to inquire about Dynamics 365 Business Central developer training enrollment options to increase your skills in this powerful business platform.
With the debut of the MB-820 certification, you'll be granted an even deeper dive into these integrations. This new credential will be a cornerstone for those seeking to specialize in Dynamics 365 Business Central AL extension development consulting. Although the exact contents of the course are still in the works, one possibility is that this course may potentially be able to teach you how to build and deploy extensions, tailor the system to specific industry needs, and foundational knowledge for advanced topics. One example of foundational knowledge that could potentially be in mb-820 training (or if not, you can request a custom Dynamics 365 Business Central training for developers from Dynamics Edge) that later may form the baseline for more comprehensive future advanced topics like to create integrations with Stripe – such as for Invoicing, Sales Orders and more – thereby expanding your consultancy capabilities.
It's clear that MB-820 is poised to become an instrumental element in elevating your skills and employability in the Business Central ecosystem. Whether you're a novice developer aiming to grasp the fundamentals or an experienced one looking to fine-tune your expertise, this certification is your stepping stone. It offers a rich blend of theoretical knowledge and practical application, equipping you for an array of challenges, including Dynamics 365 Business Central developer consulting.
So, don't miss out on the chance to amplify your career trajectory with help of Dynamics Edge D365bc training and D365bc consulting options October 2023, January 2024 and beyond. With the forthcoming MB-820 certification, you're not just learning; you're positioning yourself as a front-runner in the ever-evolving world of Business Central.
Have a Question ?
Fill out this short form, one of our Experts will contact you soon.