In the bustling world of retail, where customer engagement is king and supply chain efficiency reigns supreme, the fusion of D365FO and D365CE presents a powerful synergy. This dynamic duo can enable retailers to maintain a steady rhythm in their financial and operational dance while simultaneously orchestrating delightful customer experiences. Picture a clothing store where inventory management flows seamlessly through D365FO, providing real-time updates and ensuring the shelves are stocked with the latest trends. Simultaneously, the marketing maestros tap into D365CE, harnessing data-driven insights to craft personalized promotions that resonate with their target audience. As the sales team waltzes through the sales floor, they can leverage D365CE's lead and opportunity management features, ensuring no customer leaves without a perfectly tailored ensemble.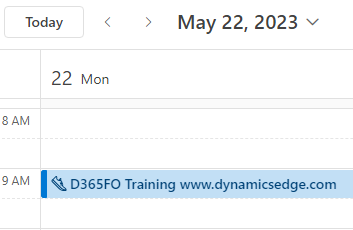 In the manufacturing industry, the marriage of D365FO and D365CE can create a harmonious blend of efficient production processes and outstanding customer satisfaction. Imagine a factory where D365FO orchestrates a symphony of supply chain operations, inventory management, and financial processes, while D365CE plays the melody of fruitful customer interactions. The marketing team can fine-tune their campaigns, while the sales team nurtures leads and opportunities like skilled musicians. Together, they ensure a memorable customer experience, from the first touchpoint to the moment the final product reaches the customer's hands.
The hospitality industry, where guest satisfaction is the cornerstone of success, can also benefit from the concerto of D365FO and D365CE. Envision a luxury hotel where D365FO's financial prowess and inventory management keeps the establishment running like clockwork, ensuring every guest's needs are met. Simultaneously, D365CE empowers the marketing department to compose bespoke offers and promotions that resonate with their target audience. The sales and customer service teams perform a seamless pas de deux, guided by D365CE, to ensure each guest's stay is nothing short of extraordinary.
In the realm of software and technology solutions, where innovation and adaptability take center stage, the D365FO and D365CE combination can be the catalyst for growth and customer satisfaction. Software developers can rely on D365FO to manage their financial processes and supply chain operations, ensuring smooth sailing through the turbulent seas of ever-evolving technology. Meanwhile, D365CE offers a spotlight on customer engagement, enabling marketers to craft campaigns that resonate with their target audience, and sales teams to navigate leads and opportunities with ease. This powerful alliance can bring forth a new era of technology sales, where customer satisfaction and operational efficiency coexist in harmony.
Finally, in the competitive landscape of computer sales, the integration of D365FO and D365CE can create a powerful engine for business growth. As the Finance and Operations department manages inventory and financial processes through D365FO, the marketing team can use D365CE to develop targeted campaigns that resonate with tech-savvy customers. The sales team can use D365CE to manage leads and opportunities, ensuring no customer leaves without the perfect computer for their needs. This unified platform can help computer retailers transform their business processes, enhance customer experiences, and propel their organizations to new heights.
Want to learn more about how D365FO + D365CE can help you succeed? Contact Dynamics Edge to find out how D365FO and D365CE can revolutionize your business for greater success.
Have a Question ?
Fill out this short form, one of our Experts will contact you soon.