Embarking on the journey to become a Microsoft Certified: Dynamics 365 Business Central Functional Consultant Associate is like stepping into a world of endless possibilities. From strengthening your expertise in business solutions to fostering invaluable consulting skills, this certification illuminates a path that's as rewarding as it is challenging.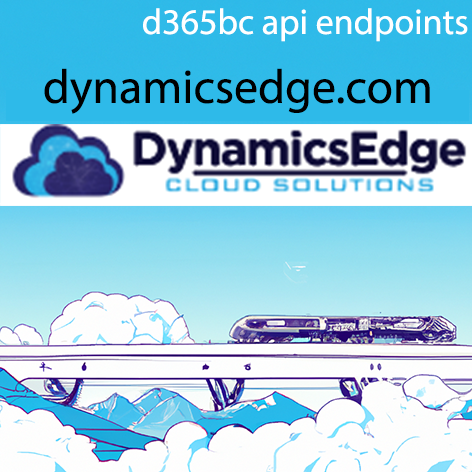 The certification exam that acts as the gateway to this journey is Microsoft Dynamics 365 Business Central Functional Consultant, commonly referred to by its exam number, MB-800. This exam was last updated on March 24, 2023, keeping it aligned with the rapidly evolving landscape of Business Central. Aiming to validate your proficiency in implementing and configuring the core functionalities of Business Central, it delves into aspects ranging from financial management to sales, purchasing, and inventory.
When we talk about configuring financials in Business Central, we are essentially peeling back layers of a deeply integrated system. This isn't merely about setting up a general ledger or creating journal entries. Rather, it's about leveraging the power of Business Central to gain precise financial insights, conduct accurate forecasting, and manage cash flow with finesse. Every account payable or receivable affects cash flow, and by configuring these aspects in Business Central, you can get real-time insights that can make or break a business decision. Financials are like the beating heart of a business, and mastering this aspect in Business Central equips you to handle the lifeblood of any organization you consult for.
Role centers serve as the user's cockpit in Business Central, amalgamating insights, cues, action tiles, reports, and charts into a single pane of glass. Customizing these role centers isn't a mere aesthetic exercise but an endeavor to make data actionable. From cues that indicate low inventory levels to action tiles that prompt specific tasks, customization here is about tuning the system to respond to real business needs. It's about creating a Business Central environment where necessary information isn't just available but is also insightful.
While setting up sales and purchasing modules may seem straightforward, this part of Business Central is much like an iceberg. The visible functionalities only represent a fraction of what lies beneath. For instance, setting up workflows for approvals in the sales and purchase orders can automate a process that would otherwise require manual intervention. This brings us to one of the most intricate and crucial parts of Business Central—the workflows. Workflow management is far more than just a sequence of steps to automate a process. It's about defining the logic of business operations and setting up the application to follow this logic rigorously.
The types of workflows in Business Central can range from simple approval processes to intricate sequences that involve multiple conditions, branching logic, and notifications. Mastering these workflows requires a blend of technical know-how and an intimate understanding of business operations. Learning key methodologies for successful Business Central implementations will provide you with the tools to set up these complex workflows efficiently. It would help you adapt your consulting skills to diverse business needs, making you a Functional Consultant who is not just technically sound but also highly adaptable.
However, Business Central doesn't operate in a vacuum. Its capability to integrate with other platforms like Microsoft 365, Power Platform, and Dynamics 365 expands its reach and functionalities. Here, d365bc api endpoints become invaluable for any consultant. They allow Business Central to interface with other applications, opening up a world of possibilities ranging from advanced analytics to AI-powered insights.
Let's plunge into the more nuanced aspects of Business Central, starting with the intricate world of interfaces. Understanding these interfaces is vital when focusing on d365bc consulting because they dictate how Business Central communicates with other systems and services. Whether you're looking at SOAP and OData web services, or RESTful APIs, each interface has its own set of options and peculiarities. For instance, RESTful APIs are often the go-to for cloud-based integrations, enabling Business Central to fluidly exchange data with cloud services. This makes it critical to understand the protocols, data formats, and authentication methods associated with each interface. Mastery over these interfaces lets you offer a broader range of integration solutions, thereby adding another layer of depth to your consulting capabilities.
The trends in d365 business central consulting consist of a noticeable drift towards more holistic business solutions that go beyond mere implementations. Clients increasingly prefer consultants who can not only implement Business Central but also offer strategies for broader digital transformation. The surge in hybrid working environments has also led to a growing demand for mobile-friendly Business Central solutions that facilitate remote work. Furthermore, there's a heightened focus on analytics, driven by Power BI's seamless integration with Business Central. Leveraging these trends involves staying ahead of the curve through continuous learning and adapting your consulting practices to incorporate these evolving needs. To learn more consider Microsoft MB-800 training by Dynamics Edge.
Now, let's return to one of the most intricate functionalities of Business Central—workflow management and approvals. Here, the devil is truly in the details. Business Central offers a wide range of pre-configured workflow templates, from basic approval workflows to complex, multi-stage decision-making trees. However, the real magic happens when you customize these workflows to match the exact operational intricacies of a business. You could set up conditions based on specific field values, for example, to trigger different approval routes for high-value purchases. Subsequently, mastering the art of customizing these workflows equips you with the ability to automate even the most nuanced business processes, drastically increasing the efficiency of any organization you consult for.
Understanding these workflows naturally dovetails into the topic of approvals in Business Central. The platform provides a rich set of options to set up approval hierarchies, conditions, and delegation rules. It's not just about who approves what, but also under what conditions and within what timeframes. Setting up auto-escalations or fallback approvers ensures that approval processes don't become bottlenecks. What this amounts to is a more agile and responsive business, and as a consultant, your ability to set up and manage these approval mechanisms is a major value add to your clients.
Finally, understanding key methodologies for successful Business Central implementations ties all of these elements together. From project scoping and data migration strategies to testing and deployment methodologies, these form the backbone of any successful Business Central project. Implementation methodologies like Agile or Scrum can offer flexibility and adaptability, while more traditional methodologies like Waterfall provide a structured, step-by-step approach. The choice of methodology often hinges on the specifics of the project and the client's operational culture. Being proficient in various methodologies enables you to tailor your approach to each client, making your consulting services all the more invaluable.
As you evolve into a seasoned Business Central consultant, it's these finer aspects that set you apart. You aren't just a technician implementing a system; you are a solution architect, a problem solver, and often, a change agent within the organizations you serve. It's a role that carries immense responsibility but offers equally immense rewards. Indeed, it is a multifaceted journey that not only hones your technical acumen but also enriches you as a professional.
Have a Question ?
Fill out this short form, one of our Experts will contact you soon.