Supercharge your career and stand out in the competitive landscape of finance and operations! The MB-310 certification is your golden ticket to proficiency in Dynamics 365 Finance, offering you the edge you need. Here's why.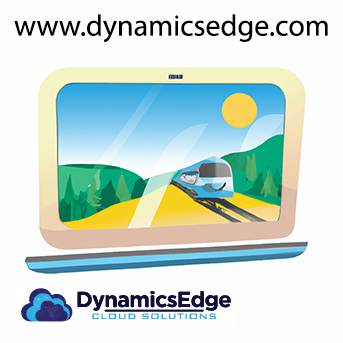 The MB-310 certification, officially known as the Microsoft Certified: Dynamics 365 Finance Functional Consultant Associate Certification, is an incredibly valuable credential for anyone keen on mastering Dynamics 365 Finance and Operations (commonly referred to as D365 FinOps). This certification measures a broad spectrum of skills that make you a powerhouse in financial management—from defining and configuring chart of accounts and ledgers to implementing cost accounting and periodic processes. This breadth of knowledge can propel your career in various roles, such as a finance analyst or a functional consultant, bridging business requirements with technology solutions. Enroll in Dynamics Edge MB-310 training now to learn more!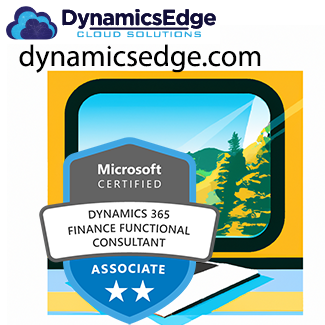 One cannot ignore the crucial timing for this certification. While the MB-300 and MB-310 exams are currently both required for certification, it's essential to note that MB-300 will retire on February 29, 2024. This places a spotlight on the increasing significance of the MB-310 exam. The MB-310 cert will become the cornerstone of Dynamics 365 Finance and Operations consulting, offering you a robust grounding in critical areas like payment terms and cost accounting.
Let's dig into a hypothetical scenario: Imagine you work for or consult with an electronics retail manufacturer. In this setting, the configuration of payment terms would be indispensable. For instance, vendors supplying raw materials might have varying payment conditions, and managing this complexity efficiently is a necessity. The MB-310 certification ensures you possess the expertise to configure payment days, schedules, and even handle payment reversals. You could set up and use Intercompany accounting, essential for a retail manufacturer dealing with multiple legal entities. Additionally, the MB-310 cert enables you to configure and test accrual schemes and ledger allocation rules, equipping you with the skill set to contribute to the company's financial strategy effectively.
Furthermore, MB-310 extends its relevance beyond traditional finance to touch on areas like cost accounting created through a wizard and the usage of Bank management workspaces. These features are increasingly being leveraged in D365 FinOps training. Your capabilities in these aspects can make you an invaluable asset in any consultancy role.
For those interested in consulting, mastery of MB-310 provides you with the credential needed to engage in D365 FinOps consulting. With an ever-growing ecosystem, Dynamics 365 Finance and Operations training courses have become highly sought after. Whether it's implementing accounts payable methods or organizing cash discounts, you'll have the skills to provide insights that can change the trajectory of a business.
Dynamics 365 Finance and Operations consulting isn't just a job; it's a career filled with opportunities for continuous learning and growth. If you're interested in performing consulting in the future, the MB-310 certification is virtually a prerequisite. The certification not only establishes your expertise but also serves as a testament to your commitment to excellence in the field of finance and operations.
The MB-310 certification isn't just a piece of paper—it's a game-changing credential that prepares you for a thriving career in financial management and consulting. By focusing on this particular certification, especially with the MB-300 retiring soon, you're setting yourself up for long-term success. Mastering key features such as payment terms can make you a linchpin in any financial operations team, be it in an electronics retail manufacturing scenario or any other industry. Make the investment in your future today with the MB-310 cert, and seize the incredible opportunities that come with it.
Have a Question ?
Fill out this short form, one of our Experts will contact you soon.