Viva LearningTeams Integration
Empower people with this center for employee learning in Microsoft 365. Help them discover and share professional training resources across your organization, and track their learning progress.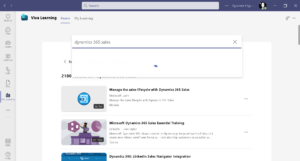 Need help picking the right course?
Give us a call!
408-684-5250 or
800-453-596 (Toll Free)
Train Your Team
Save money and get your team trained. With a group of 5 or more people, you have special options. Click the button below to request a special quote for your team now!