Microsoft Exchange Server
      How does it work? An email that can be viewed on a system, is now accessible via mobile. If you give it a thought and get into its depth, you would come to know about the role
      its role. Being a product of Microsoft, it is a mail server and calendar server, that helps small and medium scale companies to achieve better reliability and improved performance.
      It runs only on Windows Server Operating systems. It can also be called as a server-side application which provides data to the client-side collaborative application platform.
    Security Update
      Microsoft released security updates for multiple on–premises Microsoft Exchange Server zero-day vulnerabilities that are being exploited by a nation-state affiliated group that we are
      calling Hafnium. The vulnerabilities affect Microsoft Exchange Server. Exchange Online is not affected.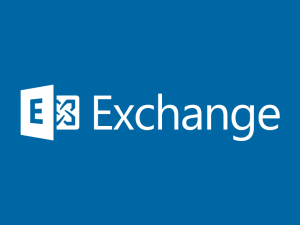 The versions affected are:  
Microsoft Exchange Server 2013, 2016 and 2019   
Microsoft Exchange Server 2010 is being updated for Defense in Depth purposes. 
     To minimize or avoid impacts of this situation, Microsoft highly recommends that you take immediate action to apply the updates for any on-premises Exchange deployments you have
     or are managing for a customer or advise your customer of the steps they need to take. The priority being servers which are accessible from the Internet (for example, servers publishing
     Outlook on the web/OWA and ECP). 
   Further information and guidance
     Please ensure you keep reading the Microsoft Security Response Center and Exchange Team blogs for the latest information. 
Microsoft 365 Mobility and Security MS-101